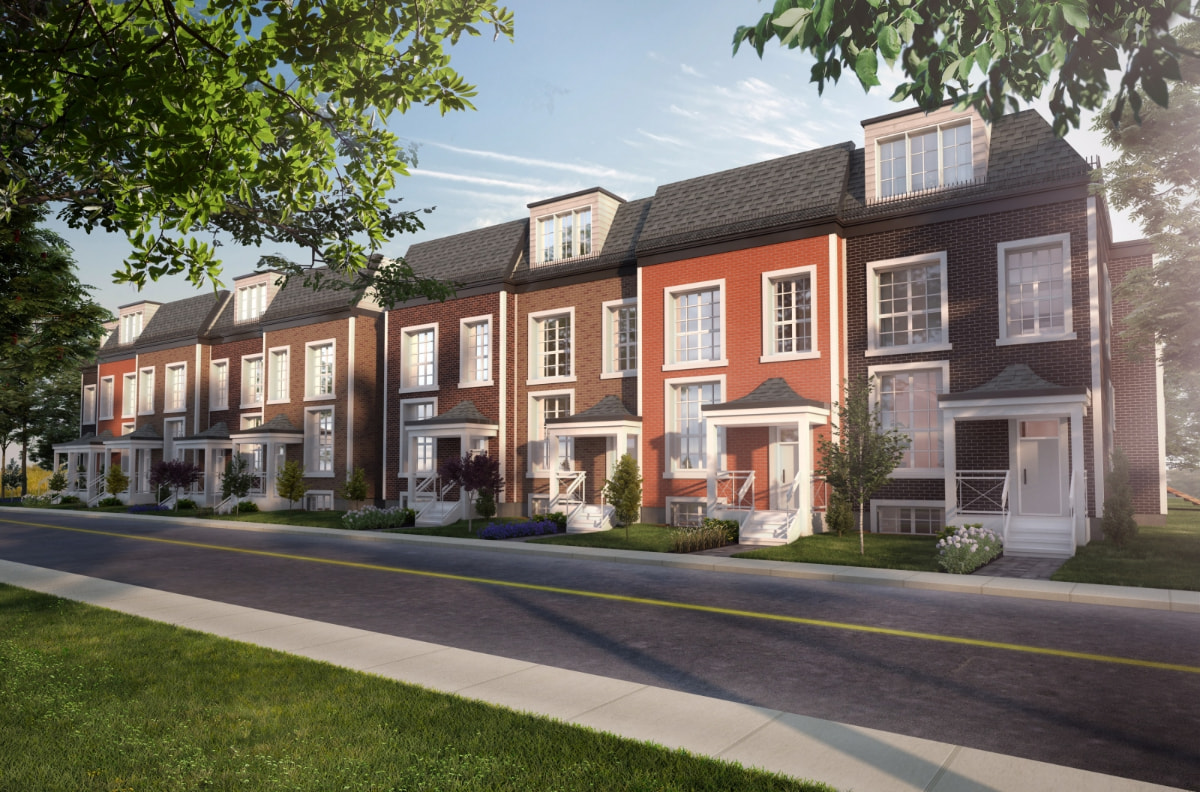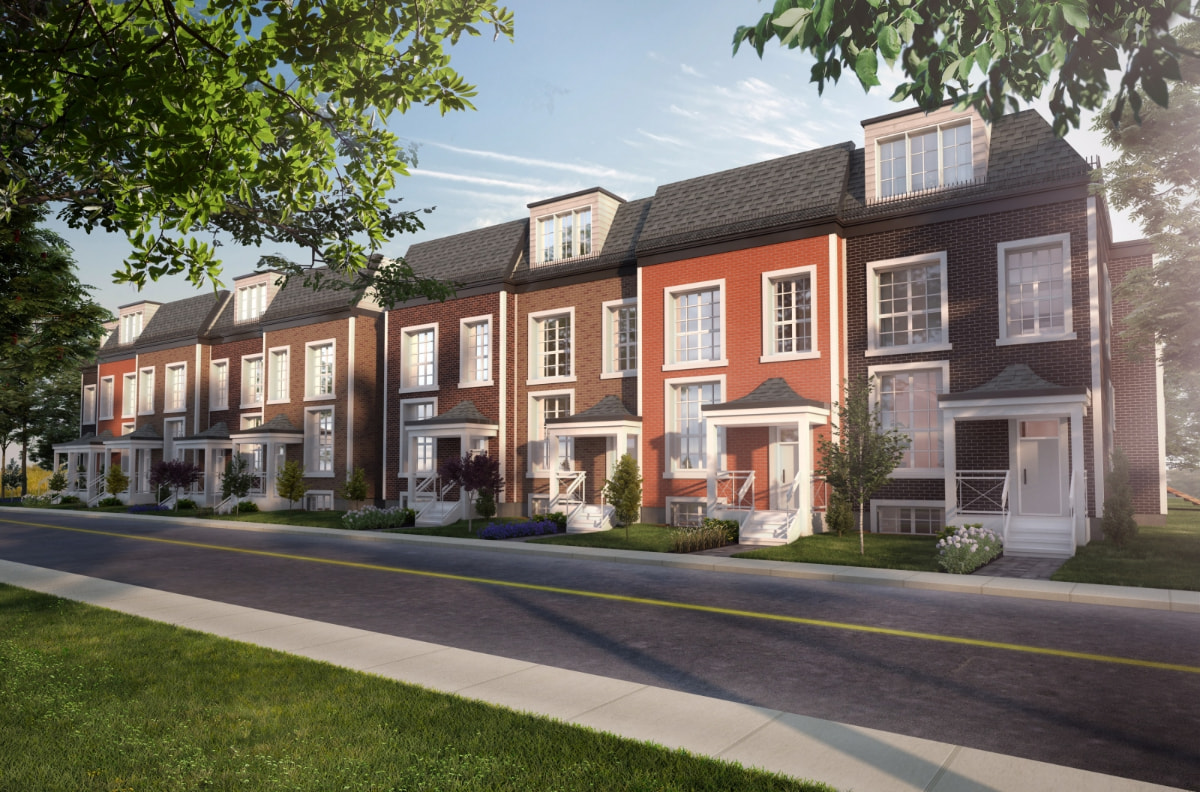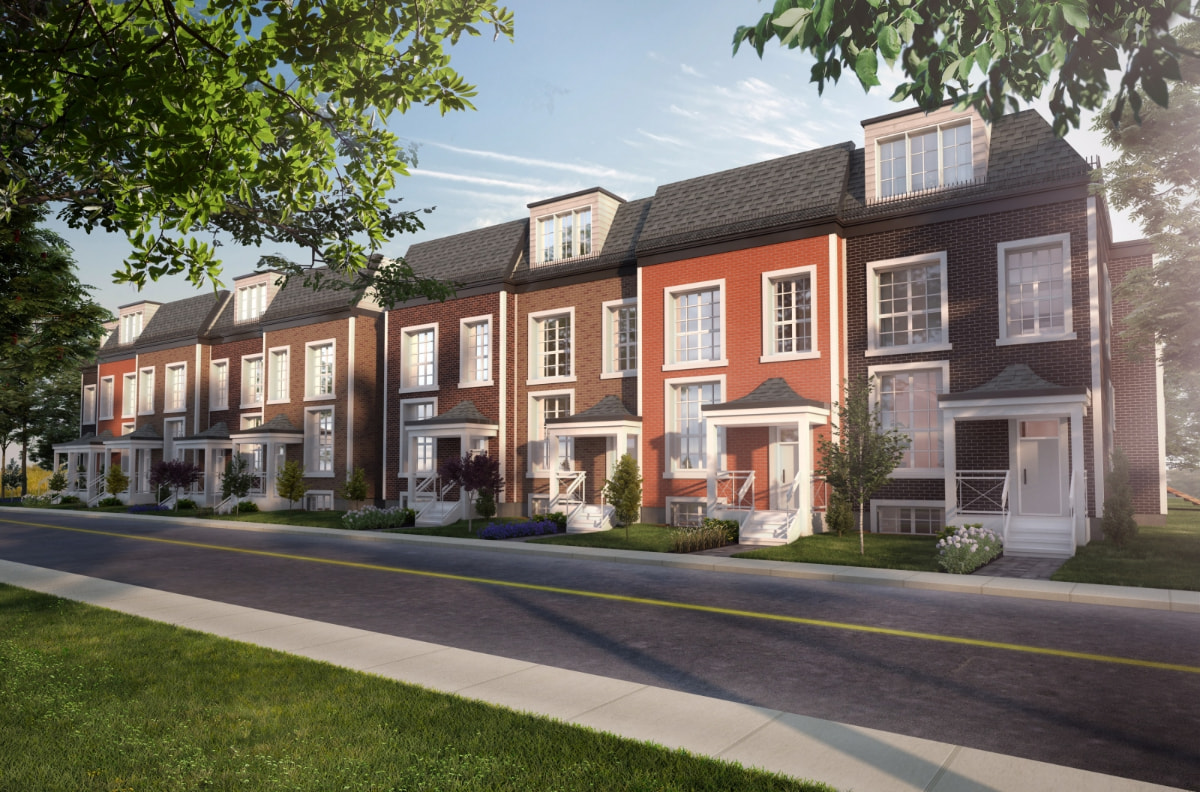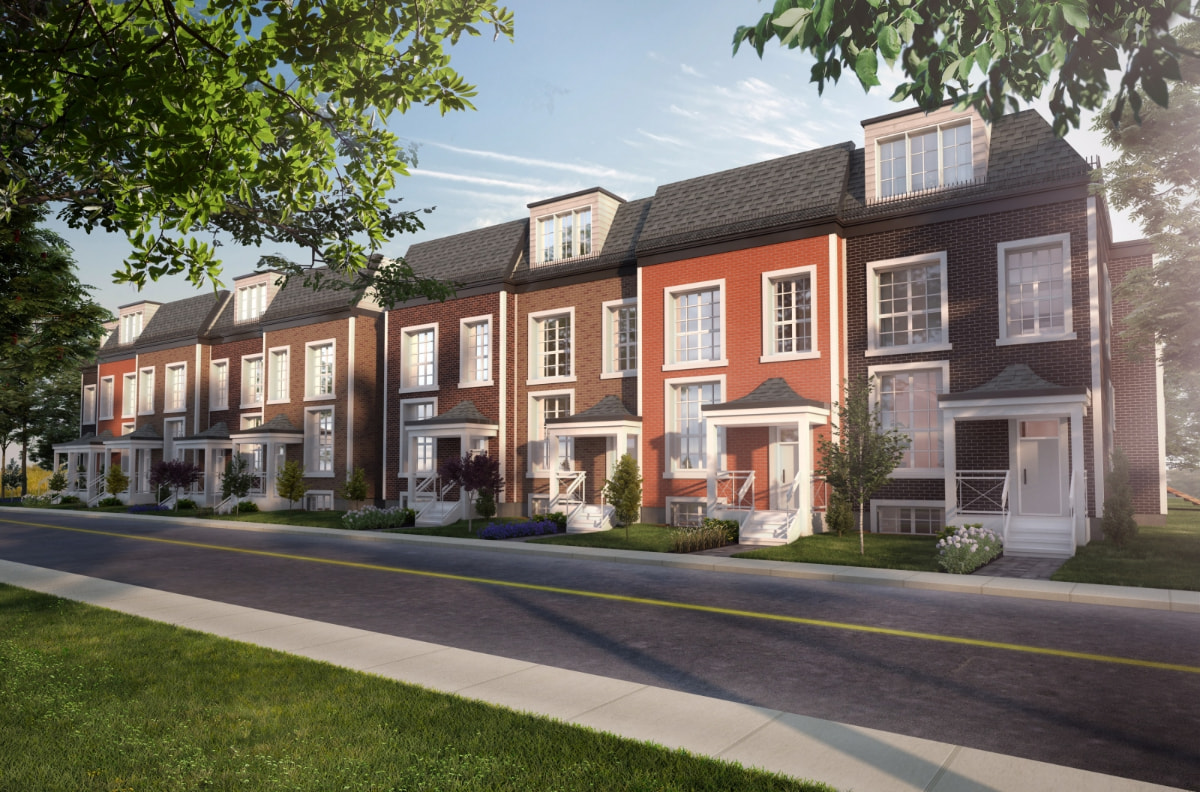 District 21 - Townhouses
15489 Boul Gouin Ouest, Sainte-Genevieve, Montreal, QC, CA
DISTRICT 21
Property description
District 21 is a stylish and refined townhouses project Bungalow Townhome varying from 1865 to 2450 sq. ft. in a peaceful setting, close to many activities, shops and restaurants, while enjoying quick access to the city center. Each of the homes in this project has a garage and a carefully landscaped outdoor terrace to maximize your comfort. The hardwood floors and superior quality materials used in the construction add a luxury style look to your home.
Interior:
Hardwood Floors
8'6" Ceilings, White Gypse Finish
Granite Kitchen Countertop
Multiple Choices of Ceramic
Multiple Choices of Melamine Kitchen Cabinets
Electric Heating (Baseboards)
PVC Windows
Exterior:
Front Brick Wall Facade
Back Wall with Canexel Wood Grain Finish
Large Terraces with Privacy Fence
Indoor Parking
Outdoor Parking
Visitors' Parking
Landscaped Green Common Space
Get around easily, thanks to buses from the Montreal transport company (STM), which regularly run through the streets of the neighborhood. Avoid rush hour traffic by going to downtown Montreal by bus, subway or train.
Sainte-Genevieve is located in the north-west of Montreal island, opposite of Bizard island. The center of this precious neighborhood is close to Jacques-Bizard bridge and it runs along Gouin Boulevard, bordering Des Prairies river.
With several parks nearby, including the magnificent Bois-de-l'ile-Bizard nature park, Sainte-Genevieve allows you to combine love of nature while staying on the Island of Montreal. In addition, having its own elementary school and having the Gerald-Godin Cegep on its territory, Sainte-Genevieve village becomes the perfect place to root your family.


Finally, being near the Cadillac Fairview mall, where many new developments are coming to life and where the REM train will be passing, Sainte-Genevieve also becomes a great opportunity for investment.
Come see us and make your next real estate transaction a smart one: a home in which to grow your family and a good investment!
See more
---
Amenitites and features
Balcony
Close To A Highway
Close To Public Transport
Covered Parking
Outdoor Parking
Terrace
Balcony
Close To A Highway
Close To Public Transport
Covered Parking
Outdoor Parking
Terrace
See more