A warm decor to cozy up to in winter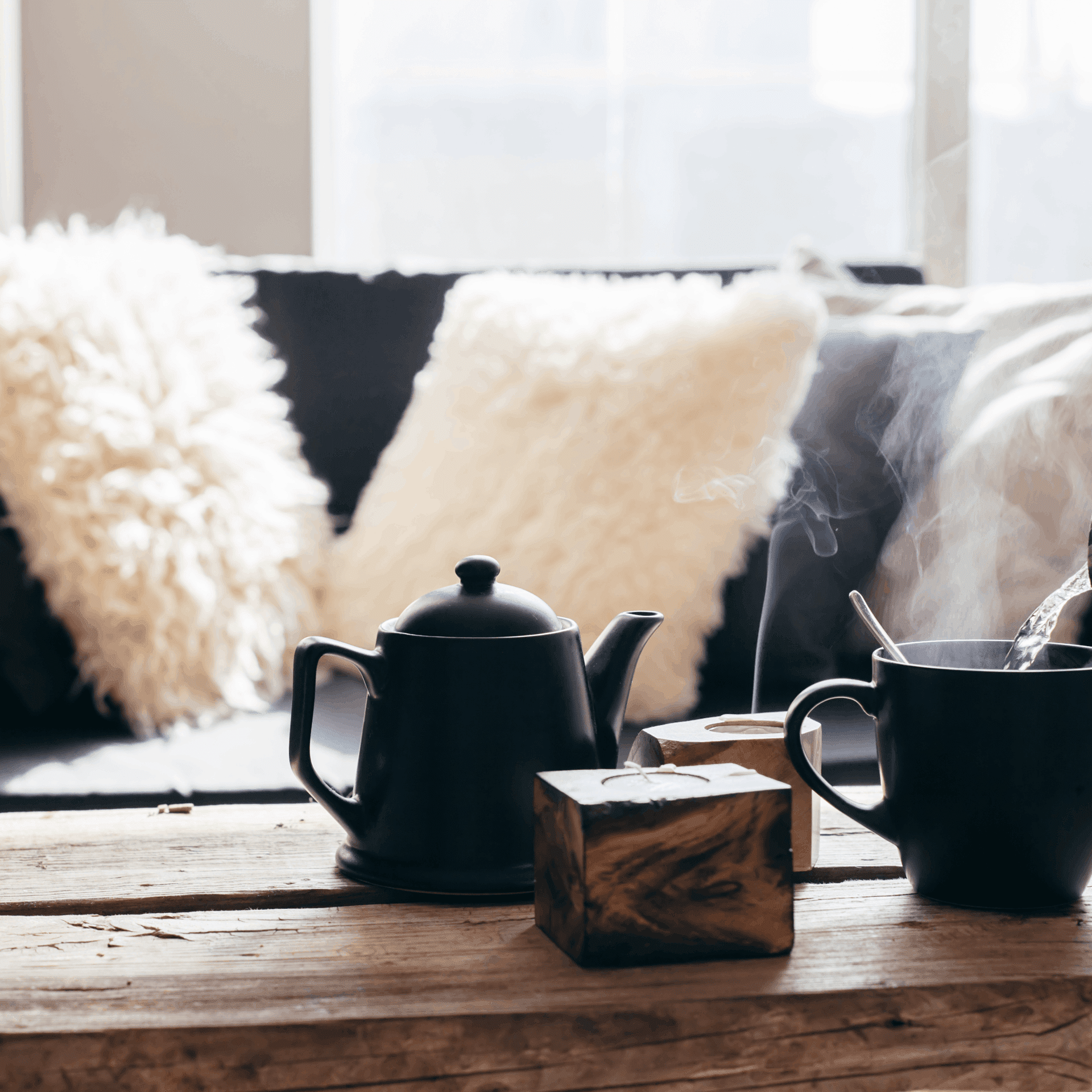 Are the shorter days starting to get to you? Maybe it's time for a change of scenery. There's no place like home, as long as you're comfortable in it.
At Vistoo, the world's friendliest real estate platform, we're here to give you some tips on how to make your new home the best home it can be.
An attractive decor for the living room is essential
There are few moments more cherished than those spent with family and friends. When winter in Quebec tends to make us cold and tired, the presence of good company is the best remedy.
For most of us, the majority of time spent with our loved ones at home will be in the living room. That's why it's important to decorate your living room well and to want to enjoy your time spent there.
There are three things to prioritize when thinking about winter living room decor ideas. They are:
Warmth is not just about temperature. Certainly, it's important to check your heating system before winter, but it's not necessarily the physical heat we're talking about here. Warm colours such as reds, yellows and oranges can give your living room decor a welcoming feel.
For softness, soft materials are a must. Wool, fleece and any other blanket or covering that is delicate to the touch will help you find some comfort as the nights get longer.
Speaking of short days, light is the last thing to focus on. In fact, it's important to have well-dispersed lighting in the living room to avoid being disheartened by the sun setting a little too early.
Bedroom decor and cocooning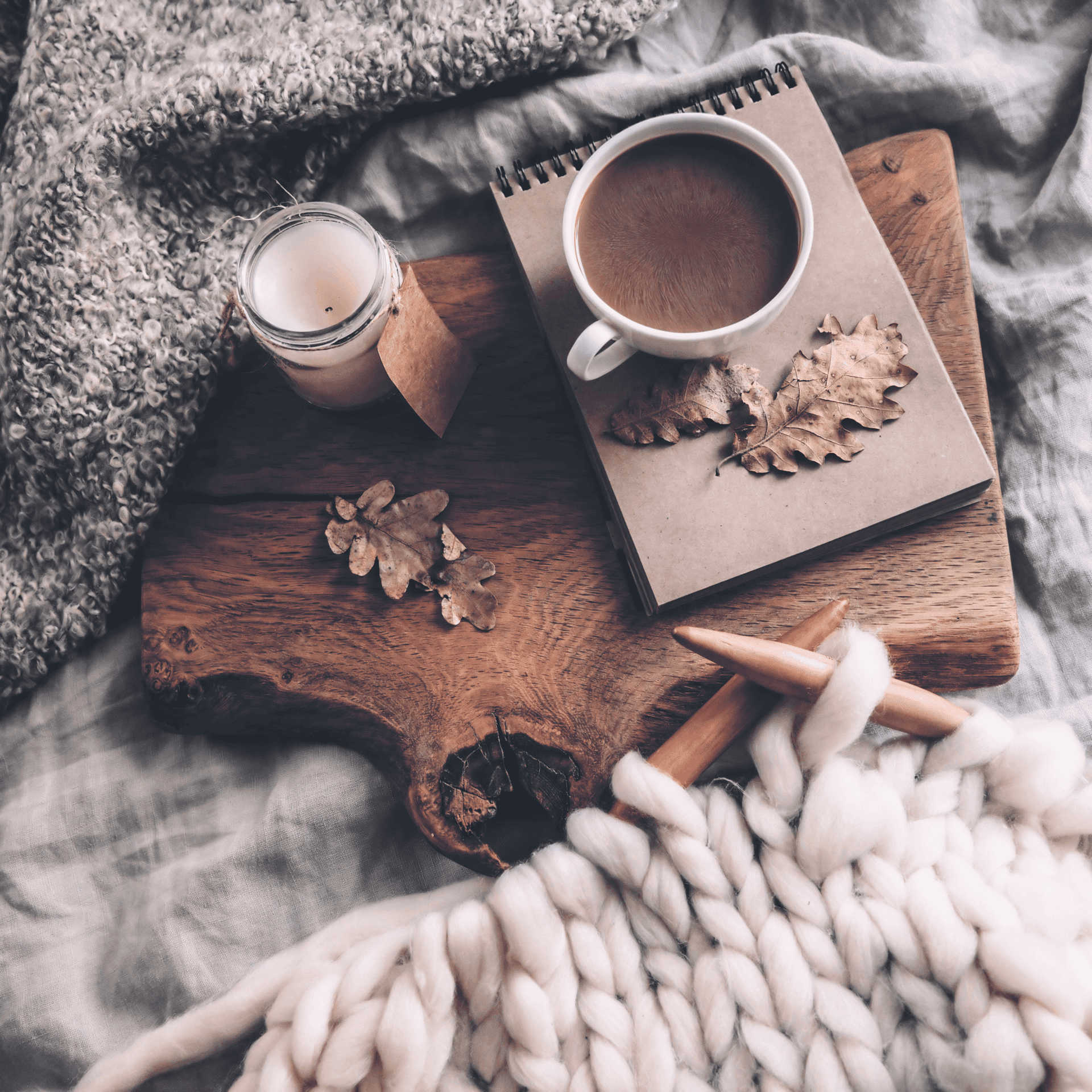 After the living room, the second room where we spend the most time is often our bedroom. Just because this part of the home is often a more private area, it shouldn't be neglected. We don't decorate our home only for guests.
On the contrary, we should decorate for ourselves. This is why the bedroom should be one of our priorities.
Where the bedroom is concerned, some will opt for the cocooning style of decoration. As its name suggests, it consists in transforming its interior into a cocoon to spend the winter in warmth and comfort.
In the spirit of cocooning, here are several ideas for decorating the room, such as:
Soft and subdued lighting. Choose yellow light bulbs to create a warm light.

Dark colours to emphasize the feeling of being enveloped.

A quilt as soft as possible to wrap yourself in warmth. This would be paired with matching pillows to assure the aesthetics.
There are, of course, other ideas that contribute to the success of a good bedroom decor, but in this room it is important to prioritize comfort and relaxation above all.
In this respect, we may also want to cover the floor near the bed with a soft and fluffy carpet, which will help prevent contact with the cold floor in the morning when we wake up.
Rustic interiors, a retro decorating idea
Another interior decorating style that could be of interest to you for the winter is the rustic style. Indeed, a rustic interior reminiscent of a country house or a cottage can create a warm atmosphere during this cold period of the year.
In a few words, the rustic style is based on three main principles:
Simplicity;

Modesty;

Warmth.
These three elements are often complemented by a romantic or nostalgic background, which can foster happiness that such a decor is able to evoke.
The purpose of a rustic interior is not to startle, but rather simply to welcome with open arms. A few slightly retro accessories are enough to suggest this concept, but too many pieces and objects in the decor will have the opposite effect.
In terms of materials, wood is the preferred one because it is at the heart of this interior style. Sometimes metals are used, such as wrought iron, which complements the undeniable panache of wood.
Where colour is concerned, we will of course opt for colours a little more natural or neutral. Colours like brown, cream or white accentuate the retro yet natural look of the rustic style.
With a rustic interior, recapture in your home those magical moments spent in a cottage drinking hot chocolate without worrying about the snow falling outside.
The little touches count
But good decorating isn't just about repainting the walls or changing the furniture. In fact, the idea is to adopt the principles of great decorating styles while incorporating your personal touches.
Whether it's the simple addition of an extra lamp in the living room, or a few candles to give a more retro feel, there are hundreds of simple decorating ideas that can help you get through the winter. The most important thing is to have an interior decor that works for you.
Sometimes something much bigger than a change in décor is needed, however: a new home that is more modern and better suited to your needs, for example. If your old décor no longer works, don't hesitate to visit us at Vistoo.com.
For new real estate in Canada, it's Vistoo: Contact us now.